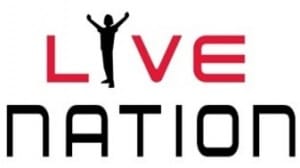 Ever since Liberty Media took a stake in Sirius XM Radio (NASDAQ:SIRI), people have been looking for "synergies" between some of the Liberty Media (LCAPA) holdings and the satellite radio provider. While such synergies may seem natural, there are many moving parts to these types of deals, and they are not always as easy as some would like to make them out to be. One such "synergy" I have seen discussed, and even received emails about is the concept of Sirius XM streaming live concerts with Live Nation.
The first thing that investors should understand is that Sirius XM already streams a lot of live concerts. This concept is not necessarily new. Partnering with Live nation may seem natural, but that company has a responsibility to their shareholders as well. Selling concert tickets has had its challenges for a couple of years now. If concerts were made available on radio, it could become harder to sell out the live show. Long time NFL fans may remember days when you could not watch your team on television unless the game was a sellout. For Live nation their core business is selling out events at venues for as much money as possible. The agenda of Live nation simply may not include a side deal with Sirius XM, or perhaps Sirius XM's audience is not yet substantial enough for Live Nation.
This week Songkick, a concert streaming service announced that 100,000 people have downloaded their iTunes app in just 14 days. What business is Songkick in? The streaming of concerts business. They have a business model that focuses all of their energy to delivering concert information to consumers and even putting that consumer in touch with ticket vendors that are selling tickets. While streaming of the concert is not yet an option, when that day comes one can imagine that Songkick will be there to offer it, will already have a substantial fan base, and already have deals with many more ticket agents (They already work with over 60 companies) than Live Nation.
The point here is that live concerts on Sirius XM may be what they always have been. A smattering of offerings from specific artists or festivals that the company participates in. While Satellite Radio 2.0 does promise On-demand, getting to the point of streaming concerts will likely take some time, and in the end may not offer enough of a financial reward for the company to make it a part of the business. While such deals may seem appealing, we always have to consider the business dynamics, and grasp that they simply may not be viable.
In my mind the odds of a Live Nation partnership to stream concerts in any meaningful way simply will not happen any time soon. You may be the biggest Linkin Park Fan out there, but how many of the 20 million subscribers would actually pay $10 to stream the concert live? How many On-Demand requests would there realistically be? How much of that $10 would Live Nations want? How much would Linkin Park want?
The bottom line is that the imagined synergies of passionate satellite radio investors are often just that. Imagined. As an investor, the only way I would want to see Sirius XM do such a deal would be if it would deliver meaningful and material dollars to the bottom line. I have heard of people feeling that Sirius XM will go international on the heels of Direct TV or even Dish Network. Again, does this business make sense? Will Sirius XM's programming appeal to Japan or Argentina? Moving into new markets requires content that appeals to those markets, licensing in those markets, and most of all, a big enough potential to be viable there as a stand-alone venture. Sirius XM took on Canadian partners to launch north of the border, and still to this day (years later) this venture is not really adding to the bottom line. The "synergy" seems easy and natural, but the business simply may not be viable.
Should Sirius XM partner with Liberty's Live Nation? Only if it makes business sense, and not a second before.
Position – Long Sirius XM, No Position Live Nation.