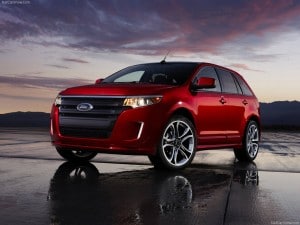 September auto sales are expected to be announced on October 3, 2011.  The news should be positive for SIRI, but as usual, we need to temper our enthusiasm because the numbers are still not indicative of a full recovery in the auto channel as yet.  It is anticipated that the SAAR will be just under 13 million, while the actual number of cars sold will come in at between 1.03 and 1.05 million.
I have long said that a key number for Sirius XM is 1 million cars sold per month.  Vehicle sales at this level allow the company to announce decent numbers across the board in the company's quarterly conference calls.  It takes sales of over 1.15 million per month for the company to demonstrate growth beyoud what we have experienced over the past year in terms of the financial metrics.
In most cases we should see decent headlines when vehicle sales are announced.  GM is anticipated to have year over year growth of 20% as is Chrysler.  Ford, which had more stability in sales last year is anticipated to announce that they beat September 2010 by somewhere between 6% and 10%.  Meanwhile Toyota and Honda are announcing that they have returned to normalized production rates, and Hyundai/Kia is pushing a lot more metal this year as they have gained market share.
After a substantial drop in stock price for Sirius XM, good auto sector news is badly needed.  Naturally there will be some hesitance on the street because of the UAW and the potential for a work stoppage at Ford, but realistically most feel that a deal will be reached.  It has been rumored that Ford is looking to add as many as 10,000 jobs, something which the union wants.
Position - Long Sirius XM Satellite Radio