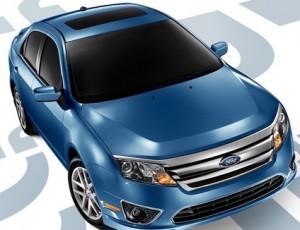 While some headlines are predicting a September SAAR rate of 11.3 million vehicles, the numbers are anticipated to be close enough to 1 million units sold to virtually guarantee a good Q3 for Sirius XM Radio. There is a distinct disconnect between what is reported as marginal auto sales and what translates to good sales figures in terms of satellite radio. Auto sales of 1 million in a month are marginal for the auto industry. That same number is fantastic news for Sirius XM.
Edmunds Jessica Caldwell says that some big players (Ford and Chrysler) are off by 5% to 10% while others (Nissan and Toyota) are ahead of August by the same margin. The wild card will be fleet sales, which Caldwell notes is weaker than August, but with the numbers looking the way they are Sirius Xm has nothing to worry about. The third Quarter should deliver the magic 3 million in sales that savvy Investors know will bring solid numbers.
The auto channel is huge for Sirius Xm not only because it delivers subscribers, but also because it differentiates Sirius XM from competing platforms such as Internet radio which still has consumers jumping through some hoops to get into the car. Each satellite radio equipped car that rolls off the assembly line makes it more difficult for competitors to wiggle their way in.
Recently in a Bank of America conference Sirius XM CEO noted that listener-ship among Sirius XM subscribers was 75%. This means that if people have satellite radio it becomes their preferred destination for listening. If Sirius XM can defend that number in the coming years it will be an impressive feat. The key is getting radios into cars and maintaining content that differentiates satellite radio from anything else out there. Most people listen to radio in the car. Sirius XM has a distinct advantage in being a staple in most cars sold.
Position - Long Sirius XM Radio