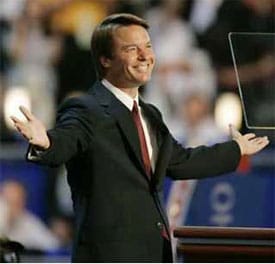 Sirius announced that it will broadcast an in-depth interview conducted by former Democratic presidential candidate, and Sirius host Senator Bill Bradley with presidential candidate John Edwards on Monday, December 10th on Sirius Stars channel 102.
Let's hope that these guys have the testicular fortitude to use this great uncensored format to act like actual human beings instead of sitting around and pitching slow pitch softballs to each other like they do on other censored mediums.
Senator Bradley's interview with John Edwards will air December 10th at 5am, 7am, 12pm, 2pm, and 11pm, all times ET.