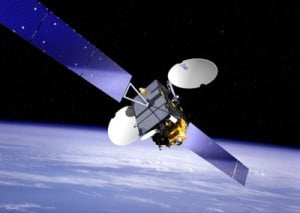 When it was announced that Joe Clayton was named CEO of Dish he wasted little time in letting everyone know that Dish was not done making acquisitions. As it turns out the next acquisition was announced by Liberty Media with a possible $1 billion buyout of national bookseller Barnes & Noble. The offer represented a 20% premium over what the stock was trading for at the time.
The satellite space is getting quite interesting these days. Joe Clayton, now CEO of Dish used to be CEO of Sirius Satellite Radio. Liberty's John Malone, who has a huge stake in Direct TV, also has preferred shares in Sirius XM that equate to 40% of the company. Charles Ergen, the Dish mogul as well as Malone have held and currently hold substantial pieces of Sirius XM debt. Liberty has appointed several members to the Sirius XM Board of Directors including a member of Dish's BOD. It would seem that there is a lot of crossover here. Naturally, one could begin to try to connect dots, but the reality is that these players are simply doing business with the players they associate with and relate to.

Certainly Liberty Media has a potential to take over Sirius XM within their arsenal, and that has investors both excited and nervous. Ergen made a play at Sirius XM when the company was on the brink of bankruptcy, but Malone came up with a better offer. All of these players are competitors of sorts, and all have a healthy respect for each other. The most likely suitor among this group for Sirius XM is Liberty (with their existing 40% stake), if they decide that taking a bigger stake, or even control is what they seek.
All of this "closeness" has some jumping to all kinds of conclusions as it relates to Sirius XM. I have seen assumptions of expansion into other countries, assumptions of bundled delivery, assumptions that Sirius XM will be getting extensively into the video business, and assumptions that Dish, Liberty, and Sirius XM would even share satellites. Some of these ideas could have merit, and some are simply pies in the sky.
While certainly there are many possible paths, we need to look at what is the most likely, what is at stake, and the inevitable fact that getting strong alpha personalities (Karmazin, Malone, Clayton and Ergen) to work in concert would be an incredible feat.
With Sirius XM we need to consider several aspects as it relates to value. Certainly the company as it stands has a value, but perhaps one of the biggest values is the NOL's (Net Operating Losses). These losses can be used to offset future profits from a tax perspective. With billions in NOL's, their value is substantial. If a change of control of Sirius XM happens, these NOL's could be wiped out. Changes in control have certain requirements that can keep the NOL's in tact. The deal between Liberty and Sirius XM took this into consideration. It is the reason that Liberty was/is restricted from going over 49.9% ownership in the company for a set period of time. When that time expires, (in the next several months), Liberty has the ability to tender an offer to buy all shares of Sirius XM.
One thing we know about John Malone is that he loves doing deals that are "tax friendly". For this reason a Reverse Morris Trust is a very possible event. Wikipedia has a great explanation:
A Reverse Morris Trust is used when a parent company (Liberty Media) has a subsidiary (sub-company) that it wants to sell in a tax efficient manner. The parent company completes a spin-off of a sub-company to the parent company's shareholders. Under Internal Revenue Code section 355, this could be tax-free if certain criteria are met. The sub-company (now owned by the parent company's shareholders, but separate from the parent company) then merges with a target company to create a merged company. Under Internal Revenue Code section 368 (a)(1)(A), this could be largely tax-free if the sub-company is considered as the "buyer" in the M&A. The sub-company is the "buyer" if its shareholders (also the original parent company's shareholders) own more than 50% of the merged company. Thus, the sub-company usually has a bigger market capital than the target company. The target company's managers generally run the merged company.
There has been a lot of discussion and a good article about Reverse Morris Trusts on satellite Radio Playground. The bottom line is that the most efficient way for Liberty to capitalize on their stake in Sirius XM likely comes through such a trust. Malone has a huge advantage over any other potential suitor in that he controls 40% of the company already.
Is Sirius XM a buyout target? Every company is potentially for sale. Malone and Liberty seem to have the best chances of doing it efficiently. Remember, while there is a requirement for Liberty to tender an offer for all shares, he only needs to step above 50% to gain effective control and enact a transaction using the Reverse Morris Trust. I have seen some shareholders express that they would not sell their shares if Liberty makes a move. Another valuable lesson is that you may not have a choice in the matter. Any offer that goes to shareholder vote, and is passed by the shareholders, will be a done deal. The timeline on these possibilities is early next year.
Position - Long Sirius XM Radio