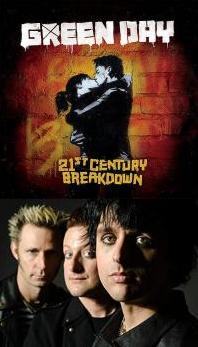 Some of the key selling points of satellite radio include commercial free music, and no censorship. Getting the benefits of those qualities across to consumers has long been the challenge of the satellite radio marketing team. Sometimes the best marketing is to capitalize on the moves of others.
Green Day, a popular band with a huge following, recently got into a bit of a debate with WalMart. The result was that Green Day's newest album, 21st Century Breakdown, will not be seen on the shelves of Wal Mart, the worlds largest retailer.
WalMart was willing to sell the album, but wanted wanted an edited version that "cleaned up" language and content. To their credit, Green Day refused and WalMart will not carry the album at all. Green day frontman Billie Joe Armstrong stated;
"Wal-Mart's become the biggest retail outlet in the country, but they won't carry our record because they wanted us to censor it. They want artists to censor their records in order to be carried in there. We just said no. We've never done it before. You feel like you're in 1953 or something."

WalMart's move is something that Sirius XM should capitalize on. In the past Sirius XM has had special artists weekends or even channels. Artist weekend oft coincide with the release of an album. Sirius XM should consider a Green day weekend. They can highlight the fact that Sirius XM Radio is a safe haven for artists to express themselves through their music, as well as the fact that listeners do not have to be subjected to a watered down version of a song or an album.
Even if a Green Day special is not in the cards, Sirius XM can still capitalize on what has transpired with WalMart. DJ's should make mention of the event prior to playing Green Day songs from the album. With DJ's speaking out about the issue, the perceived value of SDARS goes up in the mind of the subscriber. Satellite radio is all about commercial free music and no censorship. The company needs to capitalize on this whenever possible.
Position: Long Sirius XM Radio, None WalMart.