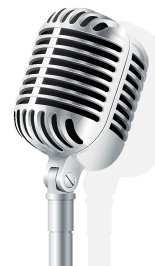 SiriusBuzz is pleased to announce the third edition of the Satellite Radio Round Table. Join the best bloggers on satellite radio as we break down all of the news, discuss the issues, and offer our varied opinions on all things satellite radio. The Satellite Radio Round Table features SiriusBuzz, Orbitcast, and Satellite Radio Playground and is broadcast live once per month.
Tonight's show will feature discussion about Satellite Radio 2.0, Howard Stern, the recent analyst opinions of Maxim, auto sales, and the recent delay in the FCC decision about the spectrum leaseback. Listeners can join in the discussion by calling in to the show's telephone number, 347-945-7995. The show also features a live chat where listeners can interact.
Satellite Radio Round Table begins at 8:00 PM EST. See you there.