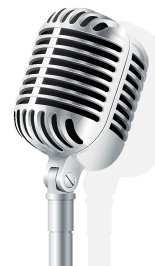 The December edition of the satellite Radio Round Table is here. A lot has happened since the last installment, including a new NFL deal, a new Howard Stern deal, and a stock that has been able to hold the line in the $1.30's. The Satellite Radio Round Table brings you all of the news and opinion surrounding satellite radio from various sources. The show addresses Sirius XM from the investor as well as consumer perspective and is interactive, meaning you can call into the live show and participate.
This months show will be hosted and moderated by Spencer Osborne of SiriusBuzz. You can catch the Satellite Radio Round Table live by clicking the link below. If you feel you are game enough to participate in the show you can do so by dialing 347-945-7995.
This months show airs Monday December 13th at 9:00 PM EST, so be sure to tune in.
Satellite Radio Round Table Radio Show
Position - Long Sirius XM Radio