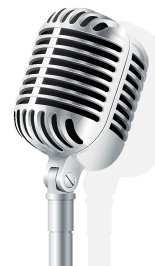 SiriusBuzz and Satellite Radio Playground have joined together to bring you another edition of the Satellite Radio Round Table. Join Spencer Osborne, Demian Russian, and Brian "Newman" Ryal as we discuss everything that is happening in the satellite radio sector. Tonight's show, which airs at 8:00 PM Eastern, will also feature Jessica Caldwell, Director of Pricing and Industry Analysis from Edmunds.
Jessica Caldwell will be joining the show to discuss the all important OEM channel. With only about a week left in January, the all important sales figures are only about a week away. Get early estimates by tuning into the show. As reader here know, sales of 1,000,000 units typically is very good for satellite radio. Tune in to see if that magic 1 million number is on the table for the first month of 2011.
This episode of the Satellite Radio Round Table will be hosted by Playground Radio and moderated by Demian Russian. You can tune into the show via Blog Talk Radio at the links in this article or by calling in to 347-934-0239.
Satellite Radio Round Table #8
Position - Long Sirius XM Satellite Radio