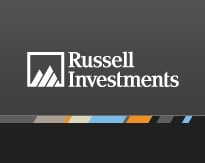 June 11th is finally here, and this is the day that the Russell index will publish their preliminary additions and deletions to the Russell Global Index, Russell 3000® and Russell Microcap®. The announcement is made at 6:00 PM EST, meaning that investors will have to wait until after the market closes to receive the official word. It is this announcement that will be the first exposure for many potential investors as to which companies actually qualified.
Because the average investor has no idea about which companies may be added until this list is published, it makes sense that upward pressure from the anticipated Russell effect will not begin until next week. Sirius XM Radio qualifies on all metrics considered by Russell, and the company should be one of the featured additions to the Index given their market cap. Sirius XM carries a high enough market cap to be in all of the Index funds. The most widely traded and followed fund seems to be the Russell 2,000, which Sirius XM will easily be a part of.
This news will be met positively by investors because it provides an impetus for upward pressure on the equity, and can bring several technical indicators in line to be more bullish. The next step after tomorrow is June 18th, when the Russell will update the list. The action in Sirius XM's stock price should be interesting.
Position - Long Sirius XM Radio