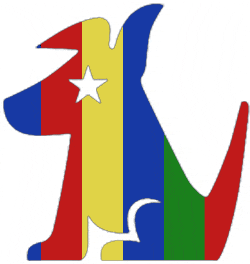 Rumors of Google buying Sirius surfaced today as reported by Zacahry Rogers of the ClickZ website. While there is nothing concrete regarding the subject, I suppose nothing is outside the realm of possibility.
Investors should however understand the merger deal between Sirius and XM when considering any such rumor. The merger deal clearly states what transpires with an outside offer:
No Solicitation of Other Offers
In the merger agreement, each of XM and SIRIUS has agreed that it will not directly or indirectly:
• solicit, initiate, encourage or knowingly facilitate any acquisition proposal;
• participate in any discussions or negotiations regarding, or furnish to any person any confidential information in connection with, or knowingly facilitate any effort or attempt to make or implement, an acquisition proposal; or
• approve or recommend, or enter into, any letter of intent, merger agreement, option agreement or other similar agreement related to any acquisition proposal or propose or agree to do any of the foregoing.
The merger agreement does not, however, prohibit either party from considering a bona fide acquisition proposal from a third party if certain specified conditions are met. For a discussion of the prohibition on solicitation of acquisition proposals from third parties, see "The Merger Agreement — No Solicitation" beginning on page 58.
Readers can review this section in Sirius' SEC filing of the S-4/A on September 14th.
What readers may want to concentrate on is the likely timeline of events that are coming in the near future. Not much has changed since we outlined a timeline for the merger process back on July 11th. In brief review, at that time we stated:
- A decision from DOJ would likely not come prior to October 1st, and that it is likely it could spill into the late October or early November.
- The FCC would be the second to announce (after the DOJ), and that there is a possibility that the agency would wait until congress was out of session (Oct 26th). before making a decision.
- That the process was a late 2007 event and could spill over into early 2008.
At this point, now over two months later, that timeline is still in tact. The changes from that timeline I see are that the process should not spill over into 2008. In my opinion, the date that is established for the shareholder vote should give some clue as to when Sirius and XM expect regulators to render decisions. I would now anticipate a DOJ decision by mid to late October, and the FCC decision after the congressional session ends but by mid November. With the deal closing, if approved, in 2007.
So while Google buyouts are fun to consider, any company trying to buy either Sirius or XM would have to do so with very limited cooperation from either company. That adds risk to such a transaction. In my opinion investors are better served to focus on the more pressing issues of the proposed merger, and the metrics of the respective satellite radio providers.
Position - Long Sirius, Long XM, No Position Google