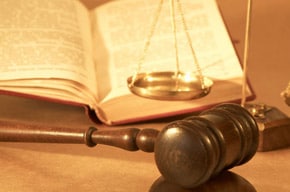 The new royalty rates set for the years 2013 through 2017 were big news for SiriusXM (NASDAQ:SIRI), but we need to remember that it is not over until it is over.  While celebration is good, this issue is not quite yet put to bed!  There can and very well may be an appeal of the decision.  In an 8k filed by SiriusXM regarding the CRB decision we see clearly that there is an appeal period.  Investors should watch this closely.
On December 14, 2012, the Copyright Royalty Board, or CRB, of the Library of Congress issued its determination regarding the royalty rate payable by us under the statutory license covering the performance of sound recordings over our satellite digital audio radio service, and the making of ephemeral (server) copies in support of such performances, for the five-year period starting January 1, 2013 and ending on December 31, 2017. Under the terms of the CRB's decision, we will pay a royalty of 9.0% of gross revenues, subject to certain exclusions, for 2013, 9.5% for 2014, 10.0% for 2015, 10.5% for 2016, and 11% for 2017. The rate for 2012 is 8.0%.

The revenue subject to royalty includes subscription revenue from our U.S. satellite digital audio radio subscribers, and advertising revenue from channels other than those channels that make only incidental performances of sound recordings. Exclusions from revenue subject to the statutory license fee include, among other things, revenue from channels, programming and products or other services offered for a separate charge where such channels make only incidental performances of sound recordings; revenue from equipment sales; revenue from current and future data services (including video services) offered for a separate charge; intellectual property royalties received by us; credit card, invoice and fulfillment service fees; and bad debt expense. The regulations also allow us to further reduce our monthly royalty fee in proportion to the percentage of our performances that feature pre-1972 recordings (which are not subject to federal copyright protection) as well as those that are licensed directly from the copyright holder, rather than through the statutory license.

The parties have fifteen days from the December 14, 2012 determination to move for rehearing. Once the CRB has considered any rehearing motions and responses to such motions, the Librarian of Congress will publish the final determination in the Federal Register. The parties will have thirty days from that publication to appeal the decision to the U.S. Court of Appeals for the District of Columbia Circuit.
What we need to consider is what was being sought vs what the decision was:
SiriusXM was seeking a rate between 5% to 8% over the 5 year period.
Sound Exchange was arguing for a rate of 13% to 20% over the 5 year period.
The CRB de3cided on a rate between 9% and 11% over the 5 year period.
Clearly the CRB leaned more toward SiriusXM than it did to Sound Exchange.  This was one reason we saw
SiriusXM spike
on the news.  The rates determined by the CRB, although higher than what SiriusXM was pushing for, are very workable for the satellite radio provider.  At the same time, these rates are well below what Sound Exchange was seeking.  This could lead to Sound Exchange challenging the ruling.  Bear in mind, there has been no official response from the royalty collector as yet, but given that these new proposed rates do not even touch what was being sought, it is possible that an appeal could happen.  Investors should simply be prepared and watch the news flow and dates on this subject closely.
Stay Tuned!