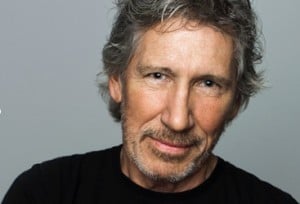 It is not every day that Roger Waters of Pink Floyd fame gets out to meet the general public, but that is just what happened today at Sirius XM with its Town Hall series.  An intimate group of lucky fans were treated to a close and personal interview that they will likely remember forever.  Town Hall with Roger Waters coincides with the launch of the Pink Floyd Channel om Sirius XM  The Sirius XM Town Hall series brings artists and fans closer together in an intimate setting, while listeners on the radio can almost feel like they are in the room.  Sirius XM's Town Hall has featured artists like Usher, Ringo Starr, Gregg Allman, Ronnie Dunn, and Nirvana. It has been a treat to listen to all of these events on satellite radio, but what is awe inspiring is seeing one of these events live and in person.
We all grow to love certain music.  We like the beat, the lyrics, the guitar riffs, or perhaps the sound of fingers gracing the keys of a piano.  What we don't often get to connect with is the artist as a person.  What do they like and dislike?  What are their political views?  Who inspired them?  What keeps them going?  These are the types of things Sirius XM subscribers get answers to during a Town Hall event.  The best part is that it is not throngs of fans, but rather an intyimate setting where a fan can interact with an artist and feel that they are part of a real conversation.
Town Hall with Roger Waters was hosted by radio icon Jim Ladd.  Ladd has been a staple in the radio and music industry for decades and Sirius XM subscribers should feel fortunate that a talent like Ladd is available on a medium like satellite radio.  While many terrestrial radio stations shifted away from live personalities, satellite radio became a great landing spot.  With over a hundred channels covering every genre, true music fans and talent have a bastion of the best that audio entertainment can deliver!  Jim Ladd can be heard regularly on Sirius XM Deed Tracks (channel 27).
One interesting dynamic about the particular Town Hall was the fact that Ladd and Waters can both command a room.  The atmosphere was one of respect all around.  The fans were great, and the intimate setting allowed all of them to know that they would get their moment with the icon that is Roger Waters.  There was not a rush to see him.  No pushing and shoving in the crowd, and this made the event even more special.
If you are a subscriber to Sirius XM all I can tell you is that it is worth the effort to try to attend one of these events at some point.  The events are so up close that you can literally look into the eyes of the artist and feel their emotion.  The experience as a listener is great, but being a part of the event is something that is difficult to even put into words.
Ever wonder what Roger Waters thinks of Ronald Regan?  If you listen to the Town Hall you will know.  How important was the political landscape in Rogers life?  You certainly hear a lot of it in the music, but to hear him express the feelings behind the lyrics is amazing!  If you did not catch the broadcast, you have one more chance.   On Wednesday, June 27th, Sirius XM will offer a rebroadcast at  7 pm ET on Deep Tracks (27) and The Pink Floyd Channel (Sirius 142 and XM 43).  Do not miss what will certainly be one of the more informative Town Hall sessions to date.