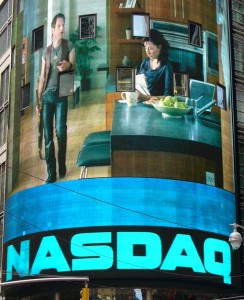 Most people who are involved deeply in the stock market already know this, but I just want to say it again. RegSho is a Joke. Thursday, Bloomberg released the Nasdaq Threshold Securities for Aug. 14th, and of course, Sirius was on it. The list is very enlightening for many of those who may not know exactly how inept our government is. On Friday the 15th, Sirius was removed from the RegSho list, but it does not make the problem any less of an issue.
First, some background. RegSho was a rule enacted back in 2005 by the SEC which was intended try to prevent orders which failed to deliver. Each and every one of these "Failed to Deliver" transactions represents a sale and purchase of a stock, where no stock existed or there was an error in inputting the order. The SEC understands that occasional errors happen. They made it so that the list includes only stocks where 10,000 shares or more failed to deliver, and that number also had to be more than 0.5% of the shares outstanding for that particular company.
That last part is very important. 10,000 shares of Sirius is only a drop in the bucket, but it does not meet the 0.5% rule. In order for Sirius to fail to deliver 0.5% of the shares outstanding (which is approximately 3 billion shares), there would have to be 15 MILLION shares that failed to deliver in a single day. That is a mighty significant number when you look at the 3 month average daily volume is 50 million shares. This represents nearly 30% of the days trades fail to deliver the promised shares to the buyer.
According to the list though, Sirius has a lot of company. There are 290 companies on the list:
Sirius XM Radio, Inc had been on the list for 28 consecutive days before it was removed Friday.
There are 25 companies that have been on the list for 100-200 consecutive days.
There are 4 companies that have been on the list for 200-300 consecutive days.
There are 4 companies that have been on the list for more than 300 consecutive days.
The winner (if you can call it that): Omni Rail Products, Inc (Ticker: OMRP)which has been on the RegSho list for 393 consecutive days. That puts it on the RegSho list ALMOST as long as it took for the Sirius XM Merger, and we all know how long THAT took.
What can the average investor do about it? Unfortunately, there is not much we can do. If you are a member of the SiriusBuzz forums, we have been discussing the issue in this SiriusBuzz Forum thread. One of our forum members has recommended a "call to arms" against the SEC. What do you think? Feel free to post your opinions over on the forums.
Position - Long SIRI, No Position OMRP