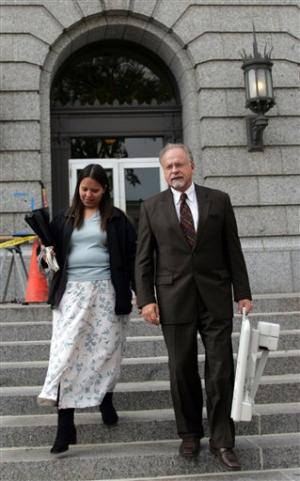 Mention the RIAA or the record industry to a satellite radio investor, and thoughts of the RIAA suit with XM come directly to mind. The RIAA is seeking billions from XM in a lawsuit over recording capabilities of the Inno and Helix. Most casual observers seemed to feel that the RIAA was simply seeking too much in their lawsuit, and likely felt some reasonable settlement could be reached.
Today, record companies won a major court case that may give satellite radio investors some pause. According to the Associated Press, the RIAA won a $220,000 judgement against Jammie Thomas of Minnesota for the illegal sharing of 24 songs which she downloaded from a Kazaa file sharing account. The suit alleged that she shared over 1,000 songs, but limited their suit to 24 songs.
Copyright law sets a specific range for damages ($750 to $30,000 per infringement). In cases where the violation is deemed willful, the penalty can be up to $150,000 per infringement. In the XM suit the RIAA is categorizing XM's activities as willful, and is seeking $150,000 per song downloaded to an Inno or Helix. The RIAA has likely taken this tact with XM because even after failed negotiations on the device, XM still went to market with it.
As if the lawsuit was not bad enough on it's own, it has also stifled XM's ability to promote and update their wearable line. Each sale of an Inno or Helix brings with it a potential liability if the suit is lost. Consumers who purchase Inno's and Helix's are not being sued by the RIAA.
Sirius Satellite Radio came to an agreement with the RIAA for their wearable products, and no law suits have been filed against Sirius. The XM/RIAA suit centers around specific capabilities that the Inno and Helix have such as artist/song seek and the ability to save songs without having heard them as they were originally broadcast. Likely, there have been ongoing discussions between XM and the RIAA to come to a settlement on the case. How these negotiations play out with a merger are unknown. The RIAA and the satellite radio companies are also in the midst of mediation regarding royalty rates going forward.
Position - Long Sirius, Long XM