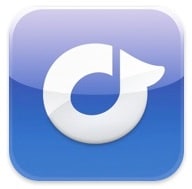 Rdio has received a cash infusion from Mangrove and is planning a big expansion in 2011. The Internet Radio service provider, not to be confused with RadioIO (Pink Sheets: IWDM), is a subscription based Internet radio provider that has grown in popularity since their August 2010 debut and being named Billboards top music start-up of 2010. Unlike Pandora or Slacker, Rdio is more reliant on a pure subscription model. The company offers a free 7 day trial for exposure, but beyond that subscription rates apply.
Satellite Radio investors seem to love to downplay Internet radio as a model that wont work and oft cite the opponents of Net Neutrality and data costs as their main factors in why such businesses will fail. In the end it is consumer demand that will rule the day, and consumers are turning to such services in droves. Sirius XM does carry distinct advantages in content and delivery, but suddenly Internet radio has graduated from desktop listening to smart phones and now the dashboards of cars. Rdio, a latecomer to the game, was likely able to secure funding due to the past successes of founders, Niklas Zennstrom and Janus Friis. That duo also founded Skype and Mangrove invested into that platform as well.
Rdio's web only platform costs just $4.99 per month while their fully mobile version capable of allowing smart phone streaming costs $9.99 per month. The service even "links" up with your iTunes or Windows Media Player library so that you don't have to reinvent the wheel. Songs you download from Rdio will sync into iTunes as well. Perhaps the most impressive feature is how Rdio handles music discovery. It relies heavily on social media and can be connected to Twitter, Facebook, and even Last.FM. Apps are available on Android, iPhone, and Blackberry.
Rdio seems to have taken a page from the best of other Internet radio services and applied them to an easy interface that allows users a wide range of music and discovery for a very affordable monthly subscription fee. Should Sirius XM investors be worried? The answer is yes and no. So far Internet radio has not captured the talk, sports and news segment of audio entertainment in a meaningful way. Sirius XM has that content is spades, and has even added Howard Stern and the NFL to their smart phone streaming arsenal. On the flip side Internet radio provides for far more customization so you can hear the song you want to hear when you want to hear it. Satellite delivery is not hampered by clogged networks and inconsistent speeds or coverage, however, get inside your office building with no satellite facing antenna and Internet radio becomes a viable alternative.
The debate between satellite and Internet can go on forever, but in the end the Internet is not going anywhere and technology improves on a constant and increasing basis every day. Sirius XM's main advantage is that they can participate in both satellite as well as internet delivery while Internet solutions such as Rdio, Pandora, and Slacker are limited to the Internet. Hopefully Satellite Radio 2.0 will allow Sirius XM to gain ground on the Internet side of the equation.
[via Billboard]
Position - Long Sirius XM Satellite Radio