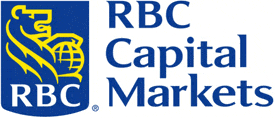 RBC analyst David Bank has offered his opinion on Sirius XM Radio's first quarter results. The analyst sees a mixed bag and is suspending his price target, but maintains a SECTOR PERFORM rating.
According to Bank, "Sirius XM is on the right track, but the valuation is still fair, and OEM hurdles are brutal" He sees demonstration that Sirius XM is delivering on the promise of post-merger expense savings, but given valuations of other media companies, that SIRI is just too expensive, even in the context of potential growth." Adding to that point Bank points out that weak auto trends will likely persist for a while and he has questions regarding the long-term growth in the retail channel.
The analyst stated that the adjusted EBITDA beat his expectations, but that factor was offset by sub growth that he characterises as missing badly. "We knew the weak economy and the moribund auto market would put pressure on subscriber growth, Bank stated, "However, order of magnitude was more dramatic than expected. Subscribers actually declined 404K vs. our estimate of 69K decline. However, adj.- EBITDA of $109mm beat our $73mm estimate."
Bank attributes the EBITDA drivers as:
cost savings that exceeded our expectations.
lower sub additions leading to lower SAC (ironically, profitability can be improved by adding fewer subs, short-term).
On the OEM channel Bank notes,"With GM's recent announcement of an intention to idle factories for ~2 months (impacting 2Q09/3Q09 production), along with continued weak auto trends, we believe OEM driven subscribers will continue to look anemic, though long-term penetration trajectory is on track. We don't see meaningful fallout from a potential GM bankruptcy, as we believe revenue share deals are favorable to GM. In addition, Chrysler bankruptcy doesn't seem to be raising the specter of major disruption with their historical relationship."
In my opinion Bank should asses the OEM channel with a deeper look at how various metrics are impacted. The company warned about an impact in the call, and perhaps people took that warning too lightly, at least in dealing with the shorter term.
Bank has several concerns at retail, and ponders whether the the iPhone application that will be release in Q2 can "right the ship.
Position: Long Sirius XM Radio