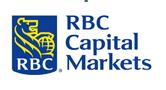 David Bank, an analyst from RBC Capital , issued a report which discussed the recent operating results published by Sirius XM Radio. The company has a conference call scheduled for Tuesday, March 17th, 2009.
REPORT EXCERPTS
4Q08 Revenue And EBITDA Beat, But Subs Miss By A Wide Margin; Guidance Withdrawn
Bank noted that Revenue And EBITDA Beat expectations, but also pointed to the subscriber numbers which he characterized as dismal. The analyst also noted some concern over the company guidance which he states were withdrawn, and that is an indicator of a tough operating environment.
Bank noted that Revenue beat the street because of increased ARPU, a metric that he attributes to some customers electing to pay for higher priced packages from the new tiered offerings (including the "best of" package), as well as better and earlier than expected realization of cost synergies, especially in sales and marketing. As a function of this, Sirius XM was able to post positive EBITDA.
The analyst noted that net subscriber additions about 83,000 fell well short of the 180,000 they were anticipating. Bank noted that indicating a tough auto and retail environment were contributing factors.
From an operating and cash standpoint Bank sees deal with Liberty Media and the release of $140mm from the MLB/NASCAR escrow accounts as events that should provide the company with ample capital to address all 2009 debt refinancing obligations. However, RBC sees the continued deterioration in the auto/consumer channels as reason to remain on the sidelines. RBC maintains a Sector Perform rating and has not assigned a price target.
Items of Note:
- 500K customers were on a tiered offering at YE2008, the vast majority of which are paying a higher price than the standard $12.99, leading to increased ARPU. Bank believes that management's confidence in attaining adjusted EBITDA of $300mm+ in FY2009 implies continued improvement in ARPU from customer conversion to higher priced packages, and realization of cost synergies.
- RBC expects 388,000 net subscriber additions in FY2009 (vs. prior 1,500K estimate)
- RBC expects revenue of $2.6bn (vs. prior $2.7bn), with their FY2009 adjusted EBITDA estimate unchanged at $303mm.
Position: Long Sirius XM Radio