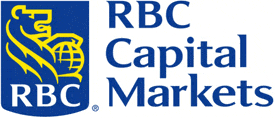 RBC Capital analyst David Bank has weighed in with a new report on Sirius XM Radio. The analyst ranks Sirius XM as a SECTOR PERFORM, and as yet is not quoting a price target. As one of the few analysts still issuing reports on Sirius XM, bank garners a lot of attention, and given that the Q1 conference call is fast approaching, may be one of the few reports that goes into detail on the quarterly report.
Bank notes that while liquidity concerns have largely subsided because of the Liberty deal, the comfort level of investors is still hampered buy a tough auto / consumer market. Because of this, Bank anticipates "dismal subscriber trends". Bank notes that the focus of investors will likely shift to fundamentals from liquidity issues, and RBC does not think the current operating environment bodes well for Sirius XM.
David also points out that auto sales have tracked at a compressed level throughout 1Q (less than 10mm SAAR), and April saw the annualized rate decrease further to 9.26 million. He stressed that these indicators could demonstrate that the auto industry is unlikely to experience a quick turnaround.
On the subject of churn, Bank sees a typical seasonal uptick. Personally, I also see churn as well as overall deactivations going up, more from the condition of the economy that the seasonality of the business. RBC now expects a net loss of (69,000) subs in 1Q09 and just 62,000 net sub additions for all of 2009. Personally I see a much higher drop in subscribers. We will know more on Thursday.
Other metrics visited by Bank include FY09 revenue/adjusted-EBITDA estimates of $647mm/$73mm and $2,586mm/$296mm, respectively. Bank notes, "Despite Sluggish Subscriber Growth Trends, Impact To Revenue/EBITDA Should Be Minimal. While we have lowered our subscriber growth assumptions for the year, given ~19mm existing subscriber base, prior minimal net sub addition assumption, and continued realization of cost synergies, our revenue and EBITDA estimates for FY09 remain relatively unchanged." This is likely going to be a major part of the Sirius XM presentation. If the company can demonstrate that even despite sluggish subscriber performance, and a very down turned economy, that they can hit the adjusted EBITDA numbers, the viability of the business is in good shape.
Position - Long Sirius XM Radio