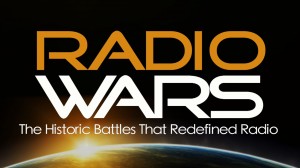 The story of SiriusXM (NASDAQ:SIRI) has been an interesting decade long journey.  Satellite radio stock has seen massive highs and massive lows and the drama that has played out both as a service and as an investment has been the stuff of near legendary status.  Satellite radio has created millionaires and seen some lose everything.  It has revolutionized audio entertainment and is responsible for the concept of the ability to get a wealth of content offerings under one platform.  You could say that the satellite radio story is fit for a movie.  Well, there have actually been a couple of movies and one, RADIO WARS, is now up for best documentary at the New York City International Film Festival.
For nearly a century, America has had a passion for radio. From the first messages sent via Morse Code to the battle for dominance between AM and FM, radio has always been at war.  RADIO WARS, a new documentary to screen at NYCIFF in August, reveals the struggles that have gone on behind the scenes of radio since its inception including the emergence of satellite radio. Who really invented radio? Who controls its content? Will traditional terrestrial radio exist after Internet radio catches on, or will AM and FM go the way of drive-ins and fax machines? This is what RADIO WARS attempts to answer.
RADIO WARS will screen at NYCIFF on Saturday, August 11, 2012 at 9pm and is nominated for the honor of best documentary.  Several people that appear in the film will be on hand, including myself, at the screening to answer questions and speak with those interested in the subject of radio, and in particular satellite radio.  The movie's trailer can be seen at radiowars.com and is available as a closed captioned DVD thanks to Lori A. Sottilotta, President, Royale Class Consulting, Inc. Closed Captioning Produced by Anthony Napoli. Tickets are available Here.
Come out and see a piece of radio history as RADIO WARS hits the big screen!