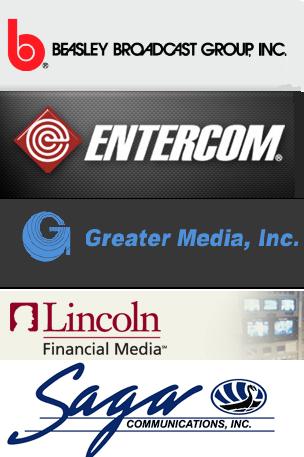 It seems that parties that were once simply against the merger are now all getting on board with "IF SCENARIOS". If the merger is approved we believe that this or that condition should be applied. A group of terrestrial radio broadcasters has now banded together and proposed their own "IF'S".
The group, made up of Beasley Broadcast Group, Entercom Communications, Greater Media, Lincoln Financial Media, and Saga Communications, some of which were at one point staunchly against the merger have penned a letter to the FCC outlining their position.
The If's Include:
1. If approved, The merged company should be prohibited from subsidizing or licensing any receiver unless that receiver includes and AM/FM/HD radio tuner.
2. If the merger is approved, the interoperable mandate should have a strict 1 year timeline, and if the merged company fails to deliver an interoperable device that forfeiture of half of the spectrum should be the result.
The group also seeks some answers in how the competitive landscape is viewed by regulators with regard to media ownership.
Clearly their seems to be a lot of posturing at this point, but it is also clear that the sides are seeking out what may well be the finalized concessions in case of approval. While yet another communication with the FCC can be frustrating for merger watchers, it is clear that the tenor of the communications has changed.
Position - Long Sirius, Long XM, No Position in the media companies mentioned.