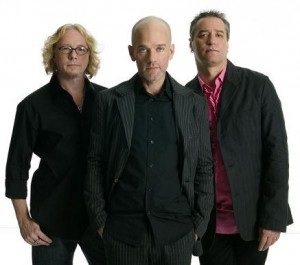 While the break-up of R.E.M. is sad news to fans, it has potential of becoming huge for the record industry and radio companies like Sirius XM, Clear Channel, and Pandora. The band has called it quits after a long and illustrious 31 year career, but their music will live on forever, and if there was ever a band that deserved a tribute channel it is R.E.M.
Sirius XM has been well known for delivering compelling content that includes limited run channels dedicated to bands or current events. The break up of R.E.M. carries with it the potential for an awesome tribute channel on the satellite radio service. With 15 albums under their belt there is no shortage of R.E.M. material to carry such a channel.
Regarding the break-up the band had this to say:
"To our Fans and Friends: As R.E.M., and as lifelong friends and co-conspirators, we have decided to call it a day as a band. We walk away with a great sense of gratitude, of finality, and of astonishment at all we have accomplished. To anyone who ever felt touched by our music, our deepest thanks for listening."
All I can say is that if an R.E.M. tribute channel does come into being there will be tons of "Shiny Happy People" tuning in.