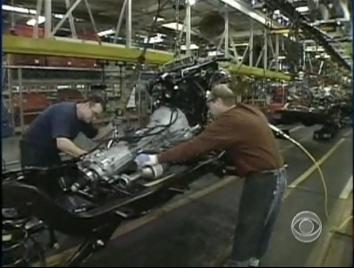 This may come as a surprise to some, but auto sales seem to have hit a bit of a rough spot so far in 2014.  It is anticipated that Q1 auto sales will total about 3.677 million in 2014 vs 3.685 million for the same period a year ago.  Worse yet, incentive spending is increasing.  January incentive spending was down year over year by about 3%.  In February incentive spending was up about 1% year over year.  In March it is anticipated that incentive spending will be up 8%.  Essentially, we are seeming the same number of cars sell, but auto companies spending more money to get the same result.
For SiriusXM this presents an interesting dynamic.  If the new  car auto sector is not growing, the only way to show growth is through added penetration (installing more radios), or increased conversion (getting people to keep the service).  Penetration has seen a small uptick, but conversion is seeing a downtick.  Compounding the issue is the new GM deal, which only counts subscribers if they become self-paying.  A silver lining is the used car and pre-owned market.  As each year passes, the number of potential satellite radio equipped cars increases.
In the very near term this could make for some not-so-pretty subscriber numbers in Q1.  Just 6 months ago analysts were looking for 2014 to have auto sales of 16.4 million.  With three months already gone, the pace is equal to last year, which had sales of 15.6 million.  Already some analysts are lowering expectations to 16 million.  Essentially there is some optimism, but there also seem to be a lot of reservations.  As an investor in satellite radio you need to keep your finger on the pulse of the auto sector.  It is, after all, the source of the most subscribers.
In my opinion, the street is starting to get wise to the short term issues that may be happening at SiriusXM, and signals about the largest source of subscribers that are less than enthusiastic compound the issue.This is not to say that SiriusXM's 2014 will be bad.  It is simply saying that the bed of roses that existed last year is not what it used to be.  The company spent $530 million to acquire Agero, spent $160 million buying back Liberty owned shares, spent money launching a satellite, and will be spending an additional $340 million on more Liberty held shares next month.  In the past 6 months this company has laid out well over $1 billion (including the pending $340 million to Liberty).  This will all show (or has been shown) over the Q4 2013,  Q1 and Q2 2014 conference calls.  Yes, the company brings in a lot of cash, but it is spending a lot as well.
What the street wants to see is that SiriusXM can be the cash machine that it once was.  The street wants to see added value, compounded with share buybacks on the open market.  This dynamic may not really set up again until the second half of the year, making the near term not as pretty as we would all like.  We need to monitor auto sales and incentive spending over the next couple of months closely.  Thankfully the current guidance from SiriusXM is conservative enough that we should not see a need to adjust down.