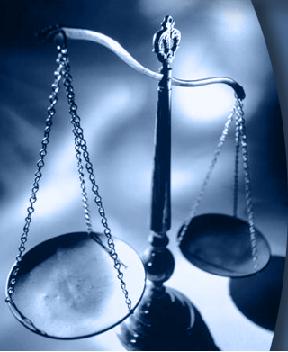 Analysts are all weighing in on the quarterly reports of XM and Sirius. Some analysts are negative on the sector while others are positive. Price targets are established using various models, and differing assumptions are made by each analyst. Some analysts are basing their estimates on a merger, while others are still using stand-alone models.
The Estimate Roundup:
Wachovia - Sirius - Market Perform with a valuation range of $2.50 to $3.50
Wachovia - XM - Market Perform with a valuation range of $10.00 to $13.00
Stifel - Sirius - Buy with a price target of $4.00
RBC - Sirius - Sector Perform with a price target of $3.00
Cowen - Sirius - Outperform (stock expected to outperform the S&P 500)
Citi - Sirius - Buy/Speculative with a price target of $8
Goldman Sachs - Sirius - Sell with a price target of $2.25
Goldman Sachs - XM - Sell with a price target of $11.50
Merrill Lynch - Sirius - Neutral with a $3.11 price target in 2008 and a $3.37 price target for 2009
As you can see, some analysts are bearish and others are bullish, but the majority fall into a very neutral area. For many, the uncertainty of the merger has made changing a rating on these stocks more difficult. Compound that with company performances that could be rated as "okay", and there is not much to get excited about. Simply stated, these stocks are all about the merger right now. Long term upside for these equities, in my opinion, will rely on the companies proving out that a merger will deliver synergies and profits. While a merger announcement will bring a pop in stock price, the main consideration is where things will settle down to. For longer term investors the question seems to be whether you are willing to wait to see if all of this comes to fruition. The merger process seems to have taken a toll on the stocks, and tested the patience of the street. Like it or not, there will in my opinion be sellers on the merger news, and this could temper the rise in stock price.
Perhaps the best way to look at this situation is to see what expectations are, and whether or not you feel that the merged company can meet or beat them. At this point the companies are not firing on all cylinders. art of it is the wait on the merger, part of it is the current economy, and part of it is high costs. The synergies are not all instantaneous, but some metrics could scale pretty quickly. A lot depends on how the merged company brands and markets itself (As Sirius, XM, Sirius/XM, or XM/Sirius). I feel it is important that they end consumer confusion and set on a path that markets whatever brand they intend to use. Once complete, this needs to seem like one company to the consumer. Exxon and Mobile did a good job maintaining both brand names while combining the company. Sprint and Nextel in my opinion did not. Once complete (if it passes FCC muster), these companies need to virtually resell the merger in the minds of the consumer.
Where am I in this mix? While I am not a financial adviser, I am bullish on merger news, and more neutral through the end of the year. As a consumer, I am bullish on the concept of satellite radio.
Catch Sirius Buzz Radio Each Thursday at 10:00 PM Eastern - Missed A Show? They are All Available For Listening
Position - Long Sirius, XM.