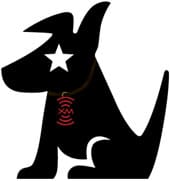 A positive report by Stifel analyst Blair Levin on the happenings at the FCC has sent Sirius and XM upwards. Levin indicates that the FCC staff is now drafting a document which would approve the merger of Sirius and XM. Speculation that the FCC and DOJ are working closely on this process has circulated from time to time, and many feel that a regulatory decision could happen in the very near future.
Last week at a media conference hosted by Bear Stearns, Sirius CEO Mel Karmazin indicated that Sirius and XM have not had much activity with the DOJ for some time, and that they have had a lot of interaction with the FCC. One possible situation is that the decision from the DOJ is already known to the FCC, and that the DOJ is coordinating with the FCC on an announcement.
Should the merger be approved, there will likely be stipulations placed upon the deal, and that any DOJ approval will also be based on the stipulations outlined in part by the FCC. This would align the two regulators on a uniform position prior to a merger decision announcement. Such activity has happened recently.
STIFEL NOTE EXCERPTS
XM-SIRIUS: THE BUZZ GETS LOUDER. There are further signs that the DOJ review of the proposed XM-Sirius merger is getting close to completion — stemming mostly from a flurry of activity at the FCC. We understand the FCC staff is drafting a document that would approve the deal, though we note that such activity is also an uncertain indicator of the DOJ outcome. Nonetheless, the FCC rumblings bolster our sense that the DOJ will likely clear the deal followed by FCC approval with conditions. In addition to other conditions we've previously discussed, the FCC could require some kind of leased-access offering, in which XM-Sirius makes available a certain percentage of its capacity for independent programmers. We think the critical FCC question is whether the two Democrats, both of whom have expressed concerns about the merger, could be persuaded to vote for the deal if a leased-access condition were included.
Additional excerpts from the report are available to members on the Sirius Buzz Forums
Tyler Savery Position - Long Sirius, Long XM