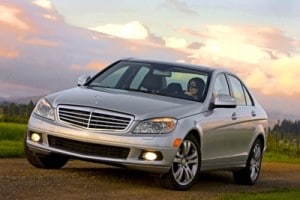 Growth in satellite radio is coming from the OEM channel. This has been the case for quite some time, and despite having more installations than ever before, the fact that car sales are down weighs on the investors psyche. The perception is that poor auto sales result in bad times for SDARS.
One silver lining in this whole situation is that there will be a slingshot effect at some point in the future, and satellite radio will benefit from it. Think about it this way. People are watching expenses a bit more than they were a year ago. People are stretching another year or two out of their cars. They can not stretch it forever though. At some point, they will be new car buyers again. It is only natural that a lull in sales will be followed by a boost in sales.
Perhaps the best example of this happened in 2005. GM offered an "Employee Discount" promotion in the second and third quarter. The promotion was very popular, and GM car sales boomed. At the time I made the statement that the good times in Q2 and Q3 of 2005 would be followed by lean times in Q4 2005 and Q1 2006. Some felt I was crazy, but in the end the numbers illustrated that I was correct in my thinking. My thoughts were that the sales promotion brought people into car dealerships earlier than they might have otherwise come, and because they came early, it would draw away from sales later in the year. That is exactly what happened.
Auto sales are off by about 12% from last year. The same type of dynamic that GM went through in 2005 will happen again with slumping sales now turning to positive sales at a point in the future. At some point there will be a swing back towards positive territory, and in my opinion this swing will be fueled by four factors:
Automakers making more fuel efficient cars at a price point and with options that consumers want.
Steep discounts on the remaining of the big vehicles such as SUV's and trucks, fueled by gas getting to more reasonable levels.
Consumers being between a rock and a hard place and wanting to trade in before too many miles get onto the cars they decided to hold onto for longer than they otherwise would have.
The economy stabilizing and consumers gaining confidence.
We have seen the 12% decline in auto sales in 2008. Meanwhile, satellite radio installations continue to move upwards. Currently there are estimates that 50% of automobile production gets satellite radio. Consider 15,000,000 as the average year for car sales. That would put 2008 auto sales on a pace for 13,200,000. Fifty percent installation would put the number of satellite radio equipped cars at 6,600,000.
Now if we look at things returning to the normal 15,000,000 vehicle pace with 2009, and we see a deeper installation rate of 60%, then the satellite equipped cars in 2009 would be at 9,000,000. That represents a 2,400,000 increase in satellite equipped cars. Better still, by that point costs will be lower, and the merger will deliver a more unified SDARS platform.
This will take some time to play out, but in my opinion it will happen. What we virtually know is that car sales will return to normal, subsidy costs will decrease, and installation rates will increase. People already feel that the OEM channel represents growth in SDARS. What some people and even analysts do not understand is how drastic and impressive that growth will become as car sales recover.
Thanks Joanne
Position - Long SIRI, No Position GM