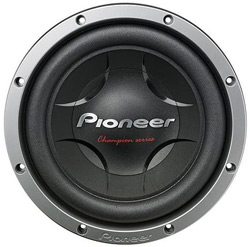 While the merger between Sirius and XM is in the books, and integration of systems and content is already happening, there is still one remaining issue that relates to satellite radio that is being considered. Whether or not HD Radio technology should be required in SDARS receivers.
The most basic and fundamental question is whether or not the FCC even has the power to mandate such an issue. That being said, there are many things to consider, and the comments on the subject are starting to heat up.
Pioneer, who was staunchly against such a proposal has weighed in yet again. The audio manufacturer outlines many issues as to why such inclusion is wrong. Among the concerns expressed by Pioneer is the fact that "AM/FM/HD components have poorer AM/FM reception capability than existing AM/FM devices"
Reception and interference have been a hot button topic among HD detractors. While other audio entertainment services have had to fend for themselves in these credit markets, HD Radio has had the benefit of government support. Even with that support, adoption of the technology by consumers has been slow. Many industry watchers have speculated that the move to become included in SDARS receivers is an effort to boost acceptance by pushing the product into the market rather than as a result of consumer demand.
HD's ability to grow has been challenged, and this last remaining issue before the FCC may be Ibiquity's best hope of getting their HD Radio technology in front of consumers. Pioneer believes that the marketplace, and not the FCC, should be the determining factor of which devices and services survive. Personally, I agree with Pioneer.
Position: Long SIRI.