It was only a matter of time before aftermarket car stereo companies began offering stereos capable of integration with smartphones. Pioneer is stepping up to the plate with AppRadio, a new aftermarket car stereo designed to capitalize on the increased functionality that smartphones allow.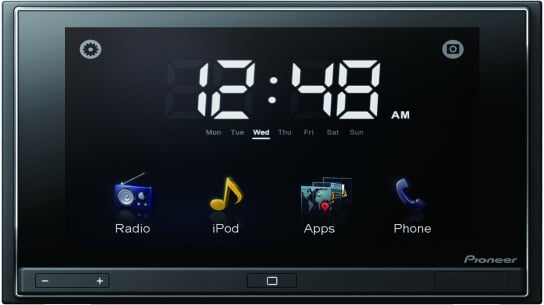 The AppRadio, set to launch in June, will include Pandora and Rdio "on-demand" as standard apps. At this point it is unclear whether Sirius XM Internet Radio will be a feature, though many pioneer products are capable of receiving Sirius XM via satellite. The interesting dynamic here is that the aftermarket is now offering solutions for consumers who want added connectivity but are not yet ready to buy a new car.
"Pioneer is rethinking connectivity by tapping into the power of the smartphone, while simultaneously providing a solution that safely merges the consumer's connected lifestyle into the vehicle," said Ted Cardenas, director of marketing for the car electronics division of Pioneer Electronics (USA) Inc. "AppRadio fully embraces the iPhone, which has become the window to our mobile connectivity and provides a comprehensive and safer way to use apps in the car."
While the pioneer press release does not address Sirius XM, it is likely only a matter of time before a Sirius XM app is included in the suite of apps offered by Pioneer. The advantage to having an app in conjunction with satellite capability is that a consumer does not need to install a satellite radio antenna in order to receive Sirius Xm programming.
Smartphone integration into the dashboard is going to be huge in the next couple of years. Companies that stay up to date with this new audio entertainment movement will have some distinct advantages.
Position - Long Sirius XM Radio