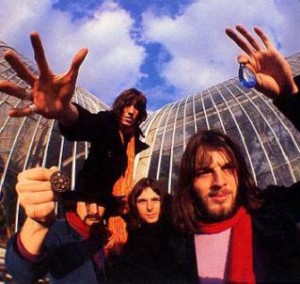 Sirius XM is launching something great for classic rock fans.  You gotta be on the ball though, as this channel is a limited engagement and it starts this weekend!  The Pink Floyd Channel will  feature music, interviews and historic concert broadcasts from the Pink Floyd archives.  The iconic band  is taking over Deep Tracks channel!
Hear classic Pink Floyd and their newly remastered catalog which was recently released as part of the "Why Pink Floyd" campaign.  In addition listeners will get bonus content in the form of  solo albums by band members Roger Waters and David Gilmour and  other rarities including demos, hosted by Sirius XM's Jim Ladd.
The Pink Floyd Channel will air Friday, May 25 through Monday, May 28 on Ch. 27. The channel will be available again Friday, June 29 through Monday, July 9 on Sirius Ch. 142 and XM Ch. 43; and available as a 24/7 channel online on Ch. 802 and through the Sirius XM Internet Radio App for smartphones and mobile devices beginning Friday, June 29 for an extended period.
If you are a Pink Floyd Fan this is your weekend to kick back, crack open a beer, and enjoy some classic rock that defined an era!