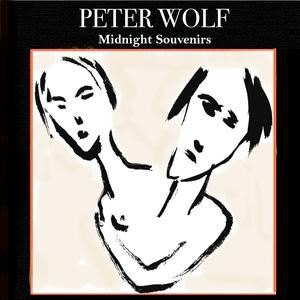 One of the greatest things about satellite radio is not commercial free music, news stations, or even the talk channels. It is actually unique content that simply can not be heard anywhere else. Traditional radio stations can not dedicate the time necessary for dedicated artist channels, or even in depth specials that feature a lone artist. Starting April 19th, and running through April 23rd, J. Geils front-man Peter Wolf will join Little Steven Van Zandt on Sirius XM's Underground Garage (Sirius ch. 25 and XM ch. 59)
Peter Wolf likely has one of the most unique and compelling stories in Rock N Roll history. True Rock fans need to make sure that they take the time to tune into some or all of content. To be honest, four days is probably not enough time. Peter Wolf offers a unique look at the music industry because he was not only part of a popular band, but also had a successful solo career. Believe it or not, he started as a D.J. at Boston's WBCN FM.
Peter Wolf has performed with the best of the best, and a J. Geils Band show is like nothing you have ever seen. In fact, this summer Wolf is back together with J. Geils band and will be playing live at Fenway Park with perennial rockers Aerosmith.
Wolf is promoting a solo album Midnight Souvenirs while at Sirius XM, but look for things to go much deeper than that as Wolf will certainly offer insight into Rock N Roll of the 70's, 80's, 9o's, and even today. This is can't miss content that simply is not available anywhere but satellite radio.
Position – Long Sirius XM Radio