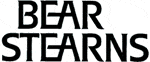 Sirius Satellite Radio closed a deal on $250 million in financing yesterday. This news came shortly after a Bear Stearns upgrade for Sirius. Peck of Bear Stearns has now issued a note regarding the financing. Peck states that now the liquidity overhang on Sirius has been removed. Might as well jump...
REPORT EXCERT
Liquidity Overhang Removed
- $250 Million Term Loan Commitment. Sirius announced after market-close yesterday that it had obtained a $250 million senior secured term loan commitment from Morgan Stanley. The facility will mature in 5.5 years and have covenants substantially similar to those under Sirius' existing 9 5/8% Senior Notes.
- More Than the $200 Million Suggested by Our Conservative Model. Our conservative model had suggested the company needed about $200 million in funding in addition to refinancing the $300 million convertible note due February 15, 2009. As we stated when we upgraded the stock on June 4, 2007, we thought liquidity concerns were overblown as:
(i) Sirius did not require XM's approval to raise financing of this amount, and
(ii) the debt capital markets outlook is currently favorable.
- Investment Thesis: Financing, the First in a Series of Catalysts for the Stock. We continue to believe merger overhang has overly weighed on the stock, creating attractive risk / reward levels. Further, we think that conservative fundamentals alone support our recent upgrade;
and while we believe the merger closing probability is higher than market sentiment, we think investors can still enter assuming the merger fails. Raising additional financing is the first of several catalysts for the stock; the next one likely will be the FCC issuing the public notice that starts the clock on its review process.
- $4 YE 2008 Valuation; Merger Free Call Option. In our base case, we assume the merger will fail, our projections are lower than consensus, and much lower revenue and FCF than the previous company guidance. Our $4 2008 target is predicated on a DCF that assumes no merger and therefore $0 in merger synergies. Further, our target is supported by a fully taxed FCF multiple, presenting ~25% annualized potential returns. Hence, we think an approved merger is therefore a free call option for investors.
Tyler Savery Position - Long Sirius, Long XM