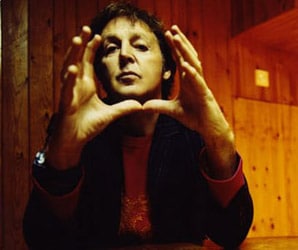 Today Sirius XM announced that it will launch yet another niche limited-run channel and this time it will be devoted to the music of Paul McCartney, in celebration of his new album recorded under his alter ego, "The Fireman."
Paul McCartney's Fireman Radio is set to premiere on Feb.14 and will air through Mar.13 on The Bridge, Sirius ch. 33 and XM ch. 27. The channel will feature a rare in-depth and revealing interview were Paul McCartney, the legendary artist, will share his inspiration behind his secret Fireman projects. He will speak candidly and openly about every track and will shed new light on this acclaimed music project, which for years has been shrouded in secrecy.
In addition, subscribers will be treated to weekly fireside chats where McCartney will discuss music, politics, news and any other topic he feels compelled to discuss. You can't get that kind of programming on regular radio! More information and a few in-studio video interviews can be found at sirius.com/fireman.