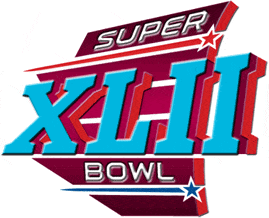 The New England Patriots "Rush" to a 21-12 victory (a line dedicated to fans of the Canadian rock trio) over the Chargers, while Giant kicker Tyne finally connected on a field goal in overtime to lift the Giants over the Packers. The Super Bowl stage is now set, and as usual, Sirius Satellite Radio will bring fans right into all the action.
Sirius NFL Radio on channel 124 will be hopping in the next two weeks. Already, Super Bowl chatter has taken over the studio. Exclusive interviews, in depth coverage, and more access than anywhere else on radio are just a few things that NFL fans from around the nation can look forward to.
Looking for diversity? The Super Bowl is typically broadcast by Sirius in several languages, giving international fans the ability to enjoy the game in a way that simply has not been possible before. The bottom line is that for NFL fans across the nation, Sirius NFL Radio is your source for all the latest and greatest on the Big Game (lineup after the jump).
 Patriots team broadcast - channel 126
Giants team broadcast - channel 123
Westwood One Radio broadcast - channel 124
BBC Radio broadcast - channel 125
Westwood One Spanish broadcast (Spanish-Latin America) - channel 181
CANAL+ Spain broadcast (Spanish-Spain) - channel 110
France 2 broadcast (French) - channel 143
NHK Japan broadcast (Japanese) - channel 140
ARD broadcast (German) - channel 130
Telenet broadcast (Flemish) - channel 119
NTV Plus broadcast (Russian) - channel 122
SMG broadcast (Mandarin Chinese) - channel 121
Position - Long Sirius