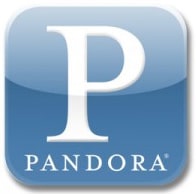 For fans and investors of Sirius XM (NASDAQ:SIRI) Pandora can sometimes be a taboo word. While the Internet radio provider is acknowledged as competition by Sirius XM's own management, some readers would rather ignore the music service than find any way to compliment it. I have a better solution. Better to understand Internet radio as much as possible, because Sirius XM is going to be doing a lot of business on the Internet going forward.
According to the latest SEC filing Pandora now boasts 94 million registered users. This is up 15% from last quarter, and up an incredible 77% year over year. The first lesson to learn here is that smartphones are carrying a huge impact on the Internet radio business model. Now, having a satellite radio website I already can predict that readers will scoff at the 94 million figure. For those that want a dose of reality, the number of active users is 34 million, up from 18 million a year ago. Active users are defined as the number of distinct registered users that have requested audio from servers within the trailing 30 days to the end of the final calendar month of the period.
Some love to challenge Pandora's ability to make money. In Fiscal 2011 the company had revenue of $137 million. In the last three months the company reported revenue of $51 million. Implied across 4 quarters, the company is on a pace to report over $200 million in revenue. Of the $51 million in revenue over the past 3 months, 14.5% of it is from subscriptions to the premium service. That implies an annual return of $5.88 per active user. This number is substantially higher (over 300%) than the $1.68 per year Karmazin used in his recent presentation. I bring this up not to slam Karmazin, but to point out that the numbers going forward for Pandora show stark improvement and growth over the 2010 numbers Karmazin used. Indeed, comparisons will happen, and the numbers at Pandora are showing continued improvement. Pandora's ARPU (using active users) was $0.40 one year ago. The ARPU last quarter was $.0.50, an increase of This represents 25% growth in ARPU year over year.
Pandora usage is also increasing substantially. Listening hours grew 129% to 1.6 billion in the last quarter, up from 700 million in the first quarter of 2010. Not only is Pandora gaining active users and subscribers, but they are also listening more often. This is yet another indication of how important the smartphone market is in audio entertainment. It is also valuable information for advertisers. Compared to last year the reach of Pandora is now far more substantial. Pandora is competition for Sirius XM, but not the biggest threat. The biggest threat is Apple, Google, and terrestrial radio. However, companies like Pandora do take up pieces of the pie that might otherwise have gone to Sirius XM. As terrestrial continues to lose market share Sirius XM wants to be the biggest benefactor.
There are a few things that are very positive here for Sirius. Comparisons between the two companies will be natural now that Pandora is going public. For example, while Pandora's 25% jump in ARPU is great compared to Sirius XM's recent decline in the metric, the overall numbers distinctly favor Sirius XM, which boasts an ARPU of over $11. Another key metric is what Pandora is able to garner in advertising revenue. Their $43.6 in ad revenue dwarfs Sirius XM's 16.5 million. Rather than looking at that as a negative, perhaps Sirius XM should see what it is that Pandora is doing to garner such impressive numbers. One item that Pandora does that Sirius does not is advertise on their web pages. Sirius XM promises a commercial free music experience, but they do not promise that the various channel pages on their website are ad free. SiriusXM.com is the 613th most popular website in the United States according to Alexa, and the spaces on the channel pages would be extremely valuable to advertisers. Perhaps this is a new revenue stream Sirius XM will consider in the future. I find the prospect compelling because they would even garner revenue from non-subscribers who visit the channel pages.
Why is it important to watch Pandora? The answer is simple. Sirius XM is broadening their Internet radio horizons. With Satellite Radio 2.0 the Internet side of the business will become even more important. Investors want to see revenue grow, and Internet radio can provide that in several ways. From apps on smartphones to apps on televisions, Sirius XM Internet radio will become more and more important.
Once Pandora goes public it will be interesting to see how the numbers shake out quarter after quarter.
Position - Long Sirius XM