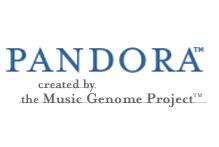 Pandora is likely among the best known Internet radio stations. It is a wonderful service that allows listeners to experience a diverse selection of music, and even learn more about artists, customize channels, and give consumers musical access that they can not experience on terrestrial radio, and in some cases even on satellite.
The bad news for consumers is that Pandora may be closing up shop. Royalties on music played over the Internet are simply too high. At least that is the opinion of Dave Parrak of Tech.Blorge, who cited a Washington Post article notes that the founder of Pandora, Tim Westergren, does not have an optimistic outlook for the future of Pandora.
"We're approaching a pull-the-plug kind of decision. This is like a last stand for webcasting. We're losing money as it is. The moment we think this problem in Washington is not going to get solved, we have to pull the plug because all we're doing is wasting money. We're funded by venture capital. They're not going to chase a company whose business model has been broken. So if it doesn't feel like its headed towards a solution, we're done."
If Pandora, who has over 1,000,000 listeners, and is adding 40,000 more per day can not make it, it does not bode well for other Internet only radio casters. The service is adding advertising to try to make up for lost revenue, but the lack of advertising is one thing that made Pandora attractive. Likely, Pandora is on their last legs.
What does this mean for consumers? It means that the only companies offering Internet based service will be businesses that have additional income streams built in that will allow them to absorb the higher costs of broadcasting on the Internet. terrestrial radio with advertising based AM, FM, and HD will be power players, as well as Sirius XM Radio, which derives large revenue streams from subscribers. Companies such as Apple, Google, and Yahoo will also fill out the field.
The worry that everyone had about the new royalty rates for Internet Radio are now coming to fruition. The "independents" are on their last legs, and the space created by their departure will be filled by the big boys from terrestrial and satellite, and companies that have additional revenue streams. Ironically, the Internet issue was not even a major consideration in the merger between Sirius and XM.
This is business, and the big boys will now have control over yet another aspect of audio entertainment... the Internet. Many believe that the Internet will be the future of audio entertainment. It is still a ways off, but some day it will get there.
For investors in satellite radio, the extinction of small Internet radio stations brings with it a more valuable business model for Sirius XM Radio. The costs are still expensive, but there is indeed opportunity on the Internet for Sirius XM.
Should Pandora's Box close, look for many other services to follow suit. The venture capital money will simply dry up.
Position - Long SIRI