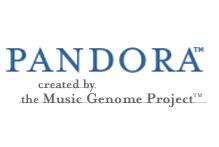 Those who love Sirius XM think that all of these "free" internet radio companies are no threat to the satellite radio business but, is that really true?
Top dog Pandora now has 27 million registered users and is growing strong to the tune of 50,000 new users per day. How does that growth rate compare to what Sirius XM has been pulling in lately? It doesn't. How happy would investors be if SIRI was adding 1.5 million new users per month... it is probably safe to say that most would be happy if they added that many for the entire year of 2009.
The founder of Pandora also thinks that about 18,000 new subs per day can be attributed to their iPhone application alone. That being said, Pandora has been one of the top 20 downloads at the iPhone store since it was launched so, this should come as no surprise. This silver lining is that the potential for Sirius XM is still there but, the new Sirius XM iPhone application needs to be sexy, it needs to get to market quickly, and it needs to be FREE if they ever hope to hit the 5 million download mark recently reached by Pandora.
Will Pandora continue to be a threat in the years to come? They, just like Sirius XM, will always have to deal with with those pesky royalty issues but, founder Tim Westergren is confident that revenues will double this year and he doesn't seem to see any reason why the company should not be profitable in 2010. It seems to me that for the time being, Pandora is here to stay.
[via Mashable]