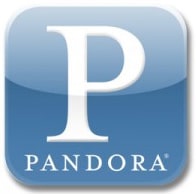 Internet Radio giant Pandora has been served a subpoena relating to how the company deals with the personal information provided by registered users and subscribers. The company is not likely alone. Pandora stated that they have been informed that they are not a specific target of an investigation, but rather one of scores of companies on an industry wide basis that collect data from apps on smart phone platforms.
Billboard writer Glen Peoples believes that the investigation may be linked to a Wall Street Journal article on the subject in December of 2010. The article looked into several companies as well as what they do with the data they collect. Pandora, Slacker, Sirius XM, and many other internet businesses use such data to target advertising. The biggest question is how much and what type of data is being shared, and with whom. Other apps investigated for the article include Facebook, Foursquare, the New York Times, Shazam and Groupon.
Pandora warned potential investors in SEC documents that it may be subject to "fines by credit card companies and loss of our ability to accept credit and debit card payments" as a result of claims or allegations that it violated laws and regulations related to privacy and data security. Of course such wording is in the risks section of a prospectus which will be ultra conservative. More likely than not, this investigation will lead to laws concerning privacy and actions against companies operating outside the bounds of existing laws. Pandora has not been labeled such a company.
For Sirius XM investors the issue warrants following. As Sirius XM expands their Internet offerings, they may begin to work in more targeted advertising. Targeted advertising gets a substantially higher premium than traditional mass advertising. This is true because the advertisers are able to key in on specific demographics as well as specific subsets within those demographics. Targeted advertising is seen as more acceptable to consumers because it shows people the types of products they have expressed an interest in.
The privacy issue is a fine line. Most companies are well aware of this. This type of news and investigation will not disappear over night, and companies will likely be named with specificity in various articles. Hopefully Sirius XM can play this smartly.
Position - Long Sirius XM Radio.