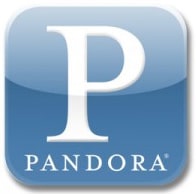 With more than 125 million registered users listening for 18 hours a month, Pandora now has 68% market share of the crowded internet radio space. What might come as a surprise is that the internet radio giant has quietly worked partnerships with 16 automotive brands.
Jessica Steel, EVP of business says "the car is one of the most popular venues for radio" and because of that Pandora is now working with a long list of manufacturers including BMW, MINI, Buick, Cadillac, Chevrolet, GMC, Acura, Honda, Hyundai, Kia, Ford, Lincoln, Mercedes-Benz, Lexus, Toyota, and Scion.
In addition to the OEM market, Pandora is also working with seven aftermarket manufacturers including Alpine, Audiovox, Clarion, JVC, Kenwood, Pioneer, and Sony.
Pandora is pushing to get into the dashboard harder than ever, with 6 of those 16 automotive partnerships being announced in the last 4 months.
Pandora has also recently announced that they are in 450 consumer electronic devices, up from 200 products just one year ago. Most notably they are now in the new Kindle Fire and have a dedicated button on all Roku players, including the much anticipated Roku Streaming Stick.
Tim Westergren, Pandora founder said, "Growth of this magnitude reflects a fundamental shift in radio. As more and more people are discovering the joy of personalized radio automotive and consumer electronics companies are innovating to meet consumer expectations and demand."
Whether it's at home, on the go, or on the road the people at Pandora are making sure their users can always connect when and however they want.
[via Pandora Press]