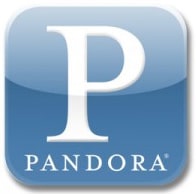 Pandora reported their quarterly financial results today and the good news is, the music service is now averaging an impressive 51.9 million active users, a 53% year over year gain – WOW. The bad news is, the company only made $80.8 million, with $70.6 coming from advertising and a mere $10.2 million in subscriptions.
The 62% year over year increase in ad revenue and the the 38% year over year increase subscription revenue, on their own, seem like a step in the right direction. The reality is, the company is making about $1.55 per user.
It should also be noted that the company posted a net loss of $20.2 million, up from its $6.8 million loss for the same period the year before.
I'm not investing in Pandora but, it should be noted that those who are saw a nice 12% bump on the day. As a fan and investor of SiriusXM, what does concern me is the increase in users and listeners hours. I want SiriusXM to have ALL the subscribers.
Pandoras' listener hours grew 92% to approximately 3.09 billion, compared to approximately 1.6 billion from the same quarter last year. As far as I am concerned, that is 3.09 billion hours people are not listening to SiriusXM.