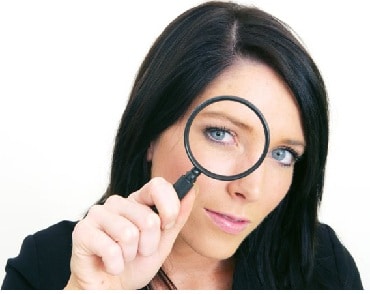 Ever since yesterdays announcement of the pending satellite Radio 2.0 service there has been a buzz about what the service may offer. Here at SiriusBuzz, some of the most frequent features people seem to want are features that we see already incorporated into or being incorporated into services such as Pandora Slacker and Last.FM.
People love satellite radio, and want to have a more engaged experience with it. Sirius XM's Satellite Radio 2.0 is an opportunity for Sirius XM to implement a business strategy to the consumer experience. In their Q2 conference call Sirius XM management attributed some of their cost effective results to the implementation of "Best Practices". The Best Practices concept is a simple review of what is being done by the two companies and taking the successful strategies and implementing them into the merged company.
Sirius XM has a year to bring out their Satellite Radio 2.0. The cool aspect of this is satellite Radio 2.0 can go beyond hardware and beyond the chipset. Satellite Radio 2.0 has the potential to change the MINDSET of consumers. Sirius XM has had plenty of time to watch the audio entertainment sector. They can look at what terrestrial is doing, as well as what Internet radio is doing and take the best features of these competitors and integrate them into their own service. Think of it as an audio experience Best Practices on a large scale.

Whether people want to admit it or not, the audio entertainment landscape is evolving at an incredible pace. Yes, many simply want easy to use radio, but more and more people want more. They want to enjoy the social aspect of music. They want to connect. They want to interact. Last.FM announced today that they are taking their service another step down that path with the integration of MXP4 into their service. MXP4 allows users to really get into their music in a literal sense. Users will now be able to remix songs, isolate instruments, and even have their own karaoke! With MXP4 you don't just play the music. You can play with the music. The concept has a coolness factor that should be embraced, not ignored. It is services like these that satellite radio fans hope satellite radio 2.0 will deliver.
Satellite radio still has distinct advantages over these competitors. The signal is more reliable than an Internet system over smart phones, and Sirius XM has some unique content that is simply not yet available on other platforms. If satellite Radio 2.0 can deliver some of the social, time-shifting, and interactive aspects to their service, they could deliver what consumers across the board would consider the ultimate audio entertainment experience.
What I want to see out of satellite Radio 2.0 is a change in the chipset as well as the mindset of what a modern media company is all about. Ten years ago media was far more simple than it is today. Television stations did television. Magazine companies did magazines, billboard companies did billboards, and radio companies did radio. Sirius XM CEO Mel Karmazin was a pioneer in beginning to combine media to the benefit of both his radio division and his outdoor media division. With the Internet beginning to proliferate everything in our lives, Karmazin can again be a pioneer of combining media businesses in a way that will dwarf what happened only a decade ago.
One thing is certain. The next twelve months will be interesting in both the financial and business moves this company makes. The huge advantage for Mel Karmazin....Sirius XM can hop into the Internet side of the market, but none of their competitors can hop into satellite radio. That is a big factor in why Sirius XM is here to stay.
Last.FM To Engage Users With Ads
Position - Long Sirius XM Radio