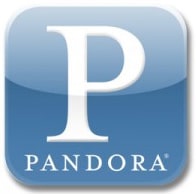 In the last few weeks the size of the Pandora IPO has increased substantially. It was initially thought that about 17 million Pandora (NYSE:P) shares (including an over allotment) would be offered with a price point between $7 and $9. That would have made the IPO worth between $119 million and $153 million. Last Wall Street and potential investors learned that the IPO would now be priced at $12 per share, meaning that the company would raise $204 million. Today CNBC reported that yet another new price has been established at $15 per share. In the course of a month Pandora has gone from raising as little as $119 million to potentially raising $255 million!
Certainly the venture capitalists that are offering up about 8.7 million shares will cash out in a big way to the tune of over $130 million. The company themselves, if they use the 2.2 million share over allotment, stands to raise $123 million now. After the IPO there will be about 160 million shares outstanding giving Pandora a market cap of nearly $2.5 billion.
The Pandora IPO will be an interesting thing to watch over the next 48 hours. The Internet radio provider boasts 35 million active users, slightly less than the 35.5 million listeners Sirius XM currently has. I can imagine Pandora fans investing in the service in a similar way that fans of Sirius XM invested into satellite radio.
Position – No Position Pandora