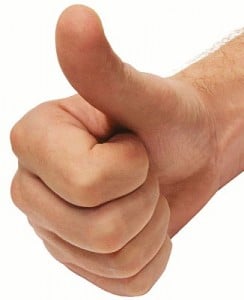 The trading day is almost over, and already the Pandora (NYSE:P) IPO will be viewed as a success by some, and a failure by others even before the ticker tapes from a day of trading get swept up. I can already see the debates raging on as Pandora fans clash with fans of other radio services. On its face, it would have to be considered successful in that it was only 1 month ago that Pandora was talking about an IPO share price between $7 and $9.
It seems like each week there are satellite radio fans wanting to debate whether the Internet radio provider is competition, or even whether or not it should be classified as radio. The answer.....of course it is radio. It is not a list of songs that a user bought and is now shuffling, and it curate music for you. Yes, it uses your input to influence what it plays for you, but is that so far removed from traditional or satellite radio getting listener input to determine the top songs in the country?
I published an article on Seeking Alpha, "Pandora's IPO: Wait And See", outlining some potential positives as well as pitfalls for Pandora, as well as some of the similarities between Pandora and their quest to get to profits like Sirius XM already has. My take was that the stock would spike over $20, which it did, and that perhaps the best course of action was to let the equity settle down, and wait and see. As of this writing the stock is just above $18 per share.
In an interview with Billboard Pandora's Tim Westergren stated this in reference to the Pandora critics:
"We think we've built a business with a lot of potential and are very confident about that. We've had naysayers before. The company has benefited from a really clear ability to focus. We for years have kept our eyes fixed on the horizon and not gotten distracted. That's not going to change. We're confident about the business that we have. We'll let our business do the talking."
Westergren also addressed the advertising model, the subscription model, and of course royalties. He noted that they did not participate in the last royalty board review, but would be an active participant in the next one. One key point is that Pandora would like to see more parity in the process. That would likely be a healthy thing for everyone.
In the end was the IPO a success? I would say yes, at least for now. The real story of success or failure will come in the weeks and months that follow. It went public at $16 and is still trading above that level, so day one gets a thumbs up.
Position - Long Sirius XM, No Position Pandora