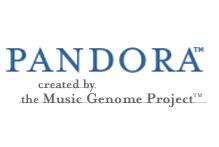 In an effort to improve their service Pandora is now allowing genre based station seeding and has launched over 100 genre based stations to their line-up. Station seeding in the past was accomplished through the user providing an artist or song name from which Pandora would begin to customize a channel. The new feature allows for a more general seeding from which users can build a station.
Features such as this should improve the user interface, especially for new users. There is no pressure to think of a song title, or feel pigeon-holed by selecting a particular band. The more general genre based system should give a wide cross section of content that will allow for better music discovery as Pandora caters the station to the users likes and dislikes.
Services such as Pandora have been working on ways to improve their service and increase revenue. If they can make the user experience positive on the free service, they are more likely to convince the user to become a paying subscriber.
Position – Long Sirius XM Radio