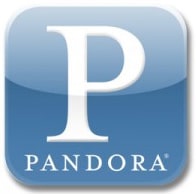 Pandora (NYSE:P) announced today that they are raising the target price of their IPO from a range of $7-$9 to $10-$12 per share. It is anticipated that nearly 17 million shares will be sold during the offering. The company hopes to raise over 200 million when they go public any week now.
Boasting 95 million registered users and 35 million active users, the internet radio provider leads the pack that includes companies like Slacker and MOG. As yet, Pandora has not been profitable, but the advent of smartphones and seamless dashboard connectivity in new cars gives the internet radio platform hope.
Earlier this week I wrote an article, "As Pandora Goes Public - Worries for Sirius XM" , speculating that the Pandora IPO would be richer than the $150 million initially anticipated. Even with a price tag in the $10-$12 range, most of the money raised will be used as a cash out for current investors. At a $12 per share price point, current investors stand to cash out to the tune of $150 million, leaving the company with roughly $50 million.
It would appear that even with an IPO, Pandora will raise just enough money to bolster operations and not have the type of money required to lure top tier non-music content. This should come as a relief to Sirius XM (NASDAQ:SIRI) investors. Sirius XM investors, as the satellite radio provider, virtually owns the highest caliber of non-music programming. While Pandora does indeed compete with Sirius XM, there are enough substantial differentiators to keep Sirius XM at the top of the audio entertainment landscape.
Another benefit for Sirius XM is that the financial numbers of Pandora's operations are now public information and Sirius XM enjoys very favorable financial metrics when compared. In the end, there will be fans and customers to both services and the audio entertainment landscape has plenty of room.
Position - Long Sirius XM radio