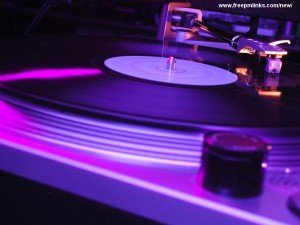 I do not care if you are a SiriusXM, Spotify, Slacker, or a Pandora fan!  The fact of the matter is that I am a consumer of several services and enjoy them all for what they are.  While Pandora is not really my cup of tea, there are some 55 million active users that find the service compelling.  Who am I to argue with those numbers?  Give me my SiriusXM, Slacker, and iPod playlist and I am a happy camper.
While my attitude toward the audio entertainment industry may frustrate some investors, it is actually very aligned with that of consumers.  People use more than one service these days.  That is life.  If you are an audio entertainment fan, and enjoy any one of these services, you will want to read what Pandora founder Tim Westergren wrote in a letter today.  See Below:
This is Tim, the founder of Pandora.
I am writing to ask for your urgent help. An important piece of legislation has just been introduced in Congress that could end long-standing discrimination against Internet radio. I'm asking that you contact your Senator to urge them to support the Internet Radio Fairness Act.

This bipartisan bill will correct the incredible inequity in how different digital radio formats are treated under the law when it comes to setting royalties. The difference is quite extraordinary. In 2011, Pandora paid over 50% of our revenues in performance royalties, while SiriusXM paid less than 10%.

As a lifelong musician, I'm fully supportive of artist compensation, but this situation can't continue. Internet radio is bringing millions of listeners back to music, and is playing the songs of tens of thousands of promising artists who would otherwise never be heard. It should be given a fair chance to succeed.

To voice your support for this initiative, please reach out to your Senator today and say you support the Internet Radio Fairness Act.

Senator: Scott Brown
Washington D.C. Office Number: 202-224-4543

If you'd like more information about the Internet Radio Fairness Act you can learn more here.

It's crucial that Congress hears from fans of Internet radio today. Thanks for your support, and thanks for being a loyal listener.

Tim Westergren
Founder, Pandora
Now, in fairness, the letter is a bit misleading in that it insinuates that SiriusXM gets substantially better treatment than Pandora.  This is not really the case.  The facts are that SiriusXM collects subscription money while Pandora relies on ad revenue.  Simply stated, Ad revenue is not as substantial as subscription revenue.  The reality is that the royalty fees paid by the likes of SiriusXM and Pandora are quite similar on a "per spin" basis with Internet delivery.  This is where those that get frustrated at the mere mention of Pandora on this website will get frustrated.
If you believe that Satellite Radio 2.0 and the Internet side of SiriusXM (the part that lets you stream on your computer, tablet, and smartphone) are an important part of SiriusXM's future, then this bill may be one that you want to support.  If you love SiriusXM On-Demand, then you will likely be a supporter of this bill as well.  My suggestion is to read the legislation and ACT ON IT one way or the other.
My opinion is that artists, rights holders, and performers deserve to get a share of the pie.  Without them, there would be no pie to divide.  I also believe that there should be fairness across platforms,  That includes terrestrial, Internet, as well as satellite.  You may agree or disagree, but get educated on the matter and voice your opinion.