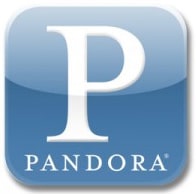 Pandora announced their latest round of audience metrics today and surprisingly enough, with all of the growth and competition from Spotify and the likes, they're still growing.
Total listener hours for the month of August were 1.16 billion, an increase of 70% from 682 million during the same period last year and an increase of 40 million hours from the previous month.
Share of total U.S. radio listening for the month was 6.30%, an increase from 3.67% the same time last year.
Active listeners grew to 56.2 million by the end of the month, an increase of 48% from 38 million during the same time period last year and an increase of 1.3 million music fans from July.
With their app still at the top of the charts, Pandora has stolen another .17% of U.S. radio listening this month – more people now listening to to the music they love everywhere.