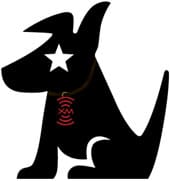 XM satellite Radio and Sirius, in an ExParte filing with the FCC noted that several celebrities with shows on XM have tossed their support to the merger. The new support comes from Oprah, Cal Ripken, Bill Mack, XM Deprortivo's Andres Cantor, XM Sports Nation, and Wynton Marsalis of Jazz At The Lincoln Center.
The various letters all outline merger support and include comments such as:
"Satellite radio offers tremendous diversity in programming that will grow with this merger"
" I am pleased to see Sirius and XM acknowledging and embracing the broad spectrum of interests and opinions that have become available to the consumer"
"I was pleased to learn about the Sirius and XM merger since listeners will have the most to gain from this proposed merger."
"Because satellite radio presents such a strong menu of diversified programming, I sincerely believe the merger of XM Satellite Radio with Sirius would fulfill a reliable and needed service throughout our entire nation"
Position - Long Sirius, XM