It seems that there is a bit of drama unfolding at Sirius XM these days. Shock Jock Howard Stern gets two channels to himself while working just three days per week and everyone else seems to be fighting for airtime and contracts. Jason Ellis has a popular following, as do Opie & Anthony. In fact, it could be argued that Opie & Anthony have "developed" more compelling shows than Stern, and looking at the overall content available on Stern's two channels vs. Opie & Anthony's Virus, one could argue that the Virus, and not Howard, should have two channels.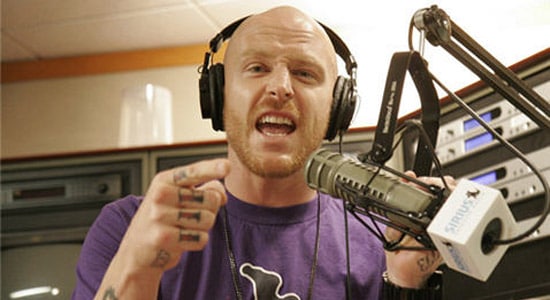 The latest drama to unfold centers on Jason Ellis replays bumping popular Virus staple Special Delivery from 3 hours to 2 on Saturday nights. Long time participants on O&A and Ron & Fez, Sam and Dave had started their own 3 hour show, Special Delivery, that quickly amassed a following, and has now established itself as an integral part of the weekend experience on The Virus channel. Fans of the show seem outraged that Special Delivery is being preempted by Ellis. The issue has actually spilled over onto Twitter.
Part of the issue here is that Jason Ellis got his start on Sirius' Faction channel, but over time has gained popularity and is now more of a talk show than a music show. As his following increased, it appeared that perhaps Jason Ellis may have outgrown Faction and that his show may be better placed somewhere else on the Sirius XM dial. Sirius XM has featured him on Sirius XM Stars, the Howard Stern Show, as well as the Opie & Anthony Show.
Where exactly does Jason Ellis fit? The answer is that he could likely be a welcomed addition to any of these channels, but the semantics of these channels may mean that Ellis will continue in no-man's land. A natural solution would be to give Ellis an afternoon drive slot on Howard 100/101 or the Virus, but for whatever reason this does not seem to fit into the plans. In the interim we have a popular Ellis show seemingly "invading" other popular existing shows.
Position - Long Sirius XM Radio