While not tied directly to the proposed merger of Sirius and XM, the FCC does have some interesting meetings on their calendar during the next two weeks, and satellite radio merger related issues may be spoken of in some context. In the past, there have been occasions where satellite merger issues have been quoted after a Commission meeting. Ivestors in this sector may want to follow the happenings of these two meetings as the merger process continues to unfold.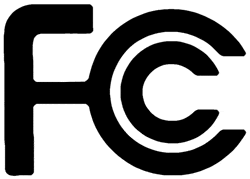 SEPTEMBER 11, 2007
September 20, 2007
Public Hearing on Media ownership
Of the two meeting, the Media Ownership Hearing will perhaps be the most interesting. It is at these hearings that some interesting comments were made in the past as outlined in our story regarding the Commissioner Copps Interview. The new Media Ownership Hearing also takes on a new meaning in light of some media companies who want to tie the proposed Sirius and XM merger to this very issue. Sirius Buzz covered that in our Terrestrial Radio Operators Take New Track article a bit over a week ago.
I would encourage readers to keep a tab on happenings at the FCC.
Position - Long Sirius, Long XM