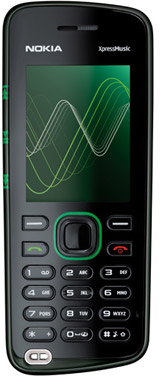 In an announcement today regarding an agreement between Sony BMG and Nokia for the cell makers "Comes With Music" phone, Nokia executive Tero Ojanperä stated that Nokia wants to"drive the consumer", "make music a business for Nokia", and to "expand the music industry."
Nokia's device comes bundled with the capability for unlimited downloads for a period of time with Nokia partners such as Sony BMG and Universal. The plan is to launch a wide range of handsets branded under the "Comes With Music" moniker in select markets in the latter half of 2008.
For satellite radio sector watchers the new Nokia service is quite interesting, as it represents yet another competitor. While the phone will sell at a premium price, the fact that it features unlimited downloads that the subscriber can keep on the phone as well as their computer is compelling. A feature that makes the device and concept even more tempting is that Nokia includes a provision which allows users to shift their downloads to a compatible device when upgrades become available.
Position - No Position Nokia